Perhaps you are tired of living in filth, or maybe your spouse has been complaining about the state of your home. Either way, hiring a cleaning lady can be the best decision you've ever made! There are so many benefits to cleaning services that we could write an entire book about it, but we'll stick to 10 of the most important reasons why you should get one now.
1) One Job
Cleaning can be an unproductive and tiring task. Unless you have time to do it yourself, hiring a professional cleaner is the way to go. One of the benefits of professional cleaning is that you don't have to worry about what chemicals are being used or where they are being sprayed because it's done for you by experts.
2) Saves time
A cleaning lady will do all the heavy lifting, so you can spend your time focusing on what's important to you. This is especially helpful if you're busy with work or school and don't have much free time. Plus, having a cleaner will save your sanity! You'll be able to keep up with life without stressing about deep-cleaning.
3) Saves your back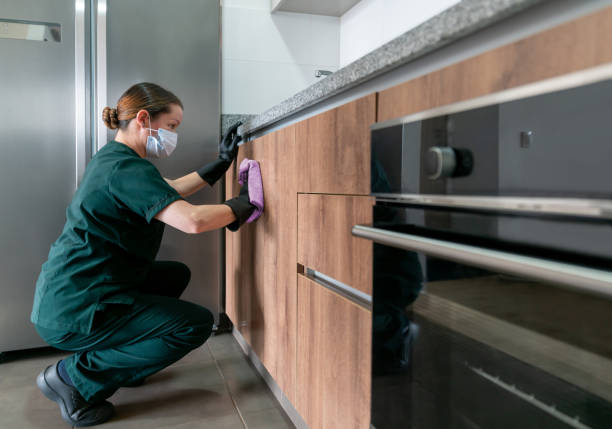 When it comes to not having a cleaning lady, some people are more enthusiastic than others. I like doing the laundry, one woman told me. I like vacuuming. On the other hand, some people have told me they can't wait for the day they hire their first domestic worker. I have been hiring and firing nannies for years, one mom told me. It's time to get someone who can do this full-time.
4) Creates more room in the schedule
When you hire someone to clean your home, they will get rid of the tasks that are stressful or feel too daunting. It also leaves you with more time to pursue other things on your list, like spending time with family, getting to work on time, or even napping.
5) Cleans things you wouldn't clean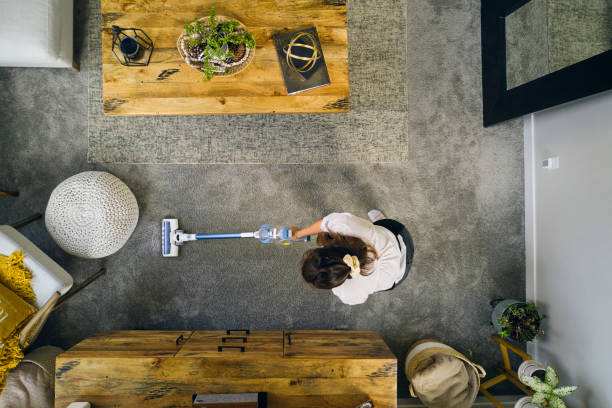 Sure, you could clean your own home and it wouldn't take that much time. But when was the last time you cleaned under your beds or under your kitchen sink? Chances are, not in the past year. Hiring a professional to come clean your home once every week can be incredibly rewarding—particularly if you get someone who actually knows what they're doing.
6) Can focus on other priorities
It can be hard to motivate yourself to clean. And if you are just starting out, you may not have the funds for professional cleaning services. But the benefits of having someone else clean your home make it worth it. It's time-consuming and takes an emotional toll to clean every day. A cleaning lady can take that pressure off, so you can enjoy your time doing other things!
7) Gets better with time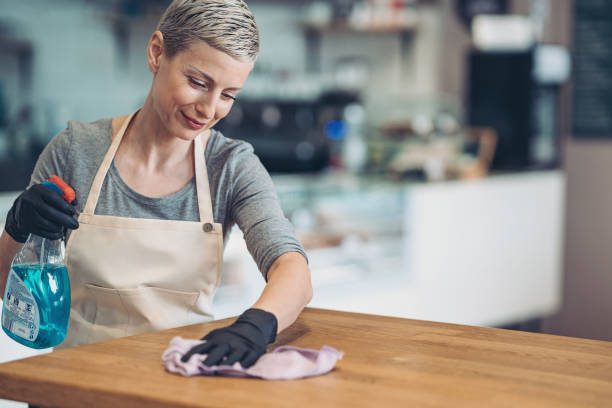 It's fast, cheap, and convenient
It doesn't take much time or money to hire someone for once-a-week cleanings – plus it's super convenient! If you have your own preferred cleaner and are happy with the service they provide, we recommend keeping them as an ongoing arrangement because the weekly cleanings will likely be cheaper than the occasional visit.
8) Doesn't interrupt your routine
Families with kids often find that hiring a cleaning lady is one of the best ways to save time. Instead of spending all day on chores, you can spend that time with your family and work. With so many responsibilities, it's impossible to maintain everything without outside help. A regular housekeeper will also help reduce costs by getting rid of old products or leftover food from previous meals. There are also less worries about accidents happening in the home if you don't have children around!
9) A growing business opportunity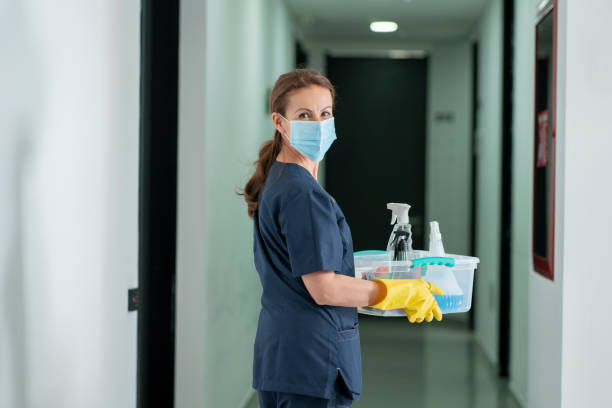 In this economy, it is more important than ever to take care of the things you can control. Like paying someone else to do something that they are very skilled at doing so you can focus on what is important to your business. This might be as simple as hiring help around the house to keeping your building spotless.
10) Helps eliminate dust mites and allergens
A cleaner will help prevent the spread of harmful bacteria and dust mites, which can cause respiratory problems. A cleaner can also reduce allergic reactions to items such as pollen and animal dander. To get started, identify the types of jobs you want your cleaner to do on an ongoing basis. Your options might include regular housecleaning, weekly window cleaning, or monthly services like vacuuming or window washing.