Did you know that dirty and stained grout can actually be bad for your health? When it's not kept clean, mold and mildew can grow in the grout lines of your flooring, which will trigger allergies and even respiratory issues in the people living or working in that area. Plus, if you want to keep your home looking polished and new, dingy grout just won't do! In order to keep your tiles and grout looking as good as new, try these 10 tips to keep your tiles and grout looking brand new all the time.
1) Vacuum Regularly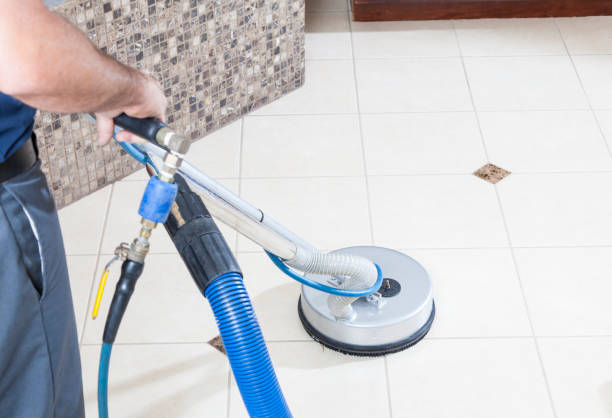 Getting your tiles clean might sound like a daunting task, but the best way to keep them looking new is actually pretty simple. Vacuum! That's right, by using the power of suction you can collect dust, allergens, hair and more from your tiled surfaces. We recommend vacuuming on a regular basis – for starters try vacuuming once per week or every other week.
2) Use Baking Soda
The tile should be clean before it dries, because once it dries it can become more difficult to remove. Using baking soda on the floor every week is an excellent way to keep your grout looking new. Once you have mopped the floor, sprinkle baking soda all over the surface, leave for five minutes then scrub away with a wet vacuum.
3) Choose the Right Mop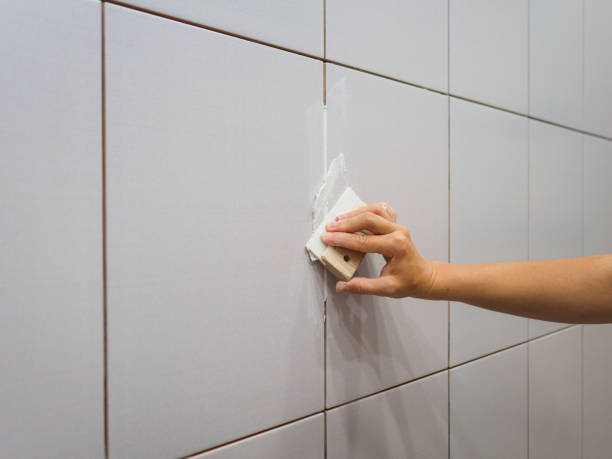 The best mop for your tile floors depends on the floor material, maintenance you plan on doing, and your budget. There are three main types of mopping materials: microfiber, cotton, or a synthetic blend. Microfiber is washable, lint-free and can retain dirt more than other types of material. Cotton works well with porous surfaces like stone floors.
4) Use Vinegar or White Vinegar
If your grout is looking dirty, white vinegar is the best cleaning agent for this task. It's not expensive and you'll have most of what you need in your kitchen already. You don't need a lot so just add some of the vinegar to a bucket full of warm water, mix it up, put on gloves, then scrub away at the grime. This natural solution should remove any tough dirt. Rinse with a mop or cloth soaked in clean water after finishing.
5) Avoid cleaners with bleach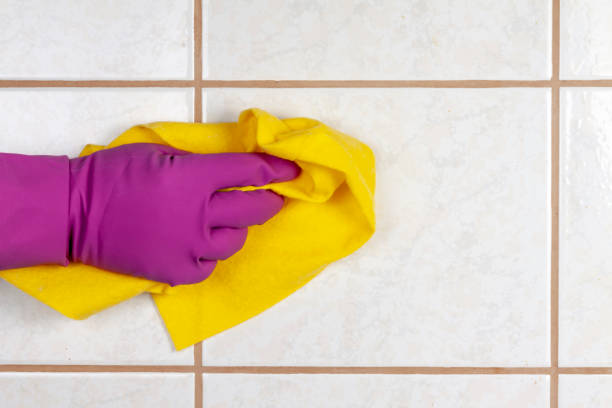 One of the most important things you can do for your tiles is avoid any cleaners with bleach. Bleach kills bacteria, but it also destroys grout, is a powerful chemical irritant, is harmful to humans if ingested or inhaled, can cause blindness if mixed with ammonia, and corrodes metal. If you have a problem with mold or mildew on your tiles that won't come off in any other way, call in a professional cleaner.
6) Use Rubbing Alcohol
When it comes to cleaning your bathroom, one of the most important things you can do is use a good cleaner. It doesn't have to be an expensive commercial cleaner either; a well-known secret is using rubbing alcohol. Not only does it get rid of soap scum and other gunk that builds up in tiles, but it also works as a disinfectant so you'll know that your bathroom is really clean.
Let's take a look at some more tips for keeping your bathroom floor looking new
7) Consider tile/grout sealer products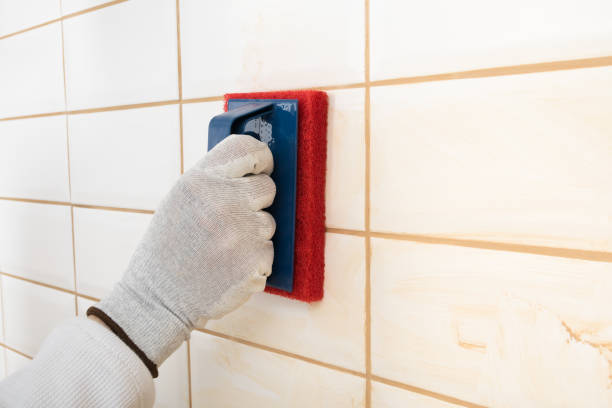 If you use these tips along with a sealer product, your grout and tiles should stay clean for years. You'll find this type of product at most hardware stores. Follow the instructions on the label – make sure you're readying all tiles before applying the sealant, allow time for it to dry (usually around 10 minutes), then wipe off any extra residue that remains.
8) Deep clean annually with professional help (especially when selling your home)
Deep cleaning annually can go a long way in ensuring your tiles and grout remain looking nice for years. This includes deep-cleaning about once a year with the help of a professional cleaner, such as Revolution Cleaning in Denver.
When you move into your new home, deep-clean within the first three months by giving your flooring surfaces a good scrubbing with detergent, hot water, and mop. It will remove any residue that may have been left from previous inhabitants.
9) Monitor moisture problems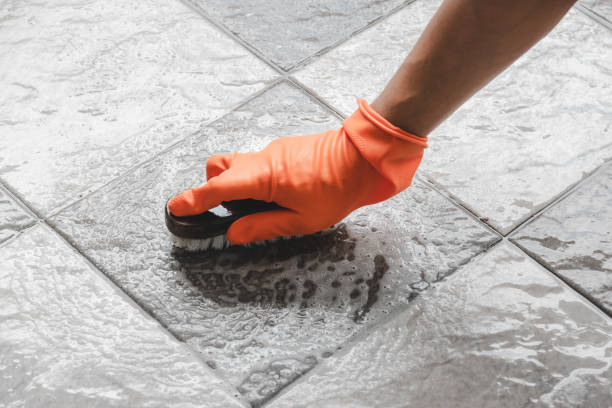 In order to prevent moisture problems, be sure your tiles and grout are as dry as possible before applying sealant. However, if water does get into the grout from above or from any other source, it is important that you remove it as soon as possible to prevent mold growth. This can be done with a strong stream of water from a garden hose.
10) Have tile cleaned professionally every three years or so
Hiring a professional cleaner can get expensive, but it will keep your tiles looking beautiful for years to come. Professional cleaners use cleaning chemicals that remove even the most stubborn dirt from the grout lines. Plus, they usually steam clean the tile surface which cleans up all of those tough-to-reach places where dirt tends to hide.